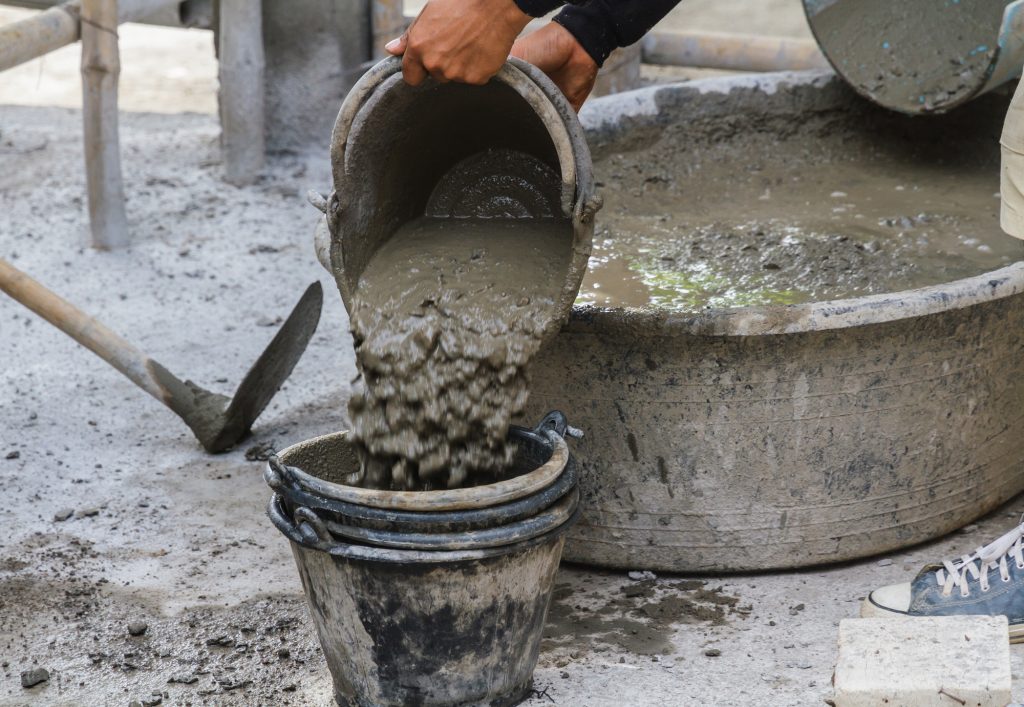 Are you looking for a fast and easy alternative to the hand application of concrete? Look no further! QuikSpray has concrete pumps for sale that make your projects faster and easier. Our concrete pumps are professional-grade and take on large projects. 
Why Purchase A Concrete Pump?
Taking on large concrete sculpting projects by hand is difficult. It requires a lot of heavy lifting, application, and back-breaking work. With a concrete pump, you can make the process easier and faster. This speeds up projects that require any type of concrete application including pools, decorative concrete structures, play structures for children, authentic environment creation, and even repairs to broken concrete structures.
Large projects like the ones mentioned above can take days, weeks, and even months to complete. This is because projects are often completed by hand. Instead of applying the concrete mixture by hand, you can spray it onto the surface. This concrete spray is mixed in a large mixer which is attached to the spray hose. So you simply mix up a batch of concrete and use the nozzle to direct the spray. Now, your projects will be much quicker; allowing you to take on larger and more demanding projects.
Vertical Surface Application
If a project is not completed by hand, it is typically poured onto a horizontal surface—such as creating sidewalks. However, when it comes to the vertical application of concrete, this becomes much more difficult. With a concrete pump, you can spray the concrete on a vertical surface quickly and efficiently.
At QuikSpray we are dedicated to finding you a quick and easy solution. That is why we have a concrete pump designed to make concrete work painless. All of our QuikSpray concrete pumps for sale are professional grade a built to last. They can take on the toughest projects without stopping. In addition, our pumps can be attached to a concrete mixer that feeds directly into the nozzle. This allows you to mix and spray your concrete all in one machine. 
Our popular Quikspray® Carrousel® Pump has been used in a number of projects and withstands the test of professional use. Between pools and repair, the Carrousel® Pump can speed up a large and important project.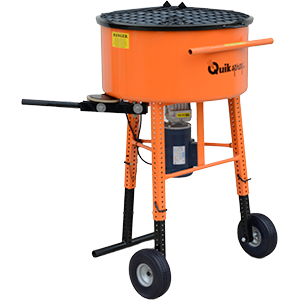 U-Blend Mixer®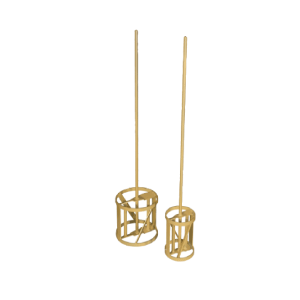 Cage Mixer™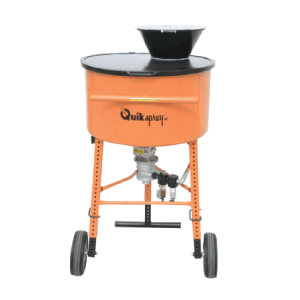 U-Blend Dustless Mixer®
Concrete Pumps for Sale at QuikSpray
Whatever concrete project you are looking to take on, QuikSpray has the tool to get it done. The pumps and sprayers made large areas of application quick and easy. And QuikSpray's mixers allow you to create large and small batches of the mixture for more precise application. With all of our products and tools, it is no wonder that QuikSpray has become the top-rated concrete pump and spray manufacturer. Call us (419) 732-2611, or visit us online today, to get started on your next concrete project.