QuikSpray's Marina Septic Pumps are a Reliable Option For Boaters
Anyone with a boat understands the importance of having a marina septic pump. Having a reliable pump can be the difference between things operating as normal and finding yourself in a messy situation. This is where Quikspray's marina septic pumps come into play. They are a reliable choice for boaters, ensuring that everything stays exactly where you want it to be. 
The Carrousel Pump Is Versatile and Reliable
Our Carrousel Pump has become a classic design, and has proven its reliability over and over again through the years. This makes it a reliable option for boaters at marinas, and for boaters in other commercial settings. Simply put, the Quikspray Carrousel Pump is reliable enough to handle your commercial boating needs. 
We Can Customize Marina Septic Pumps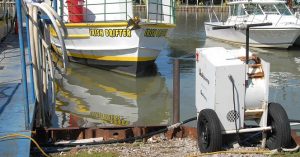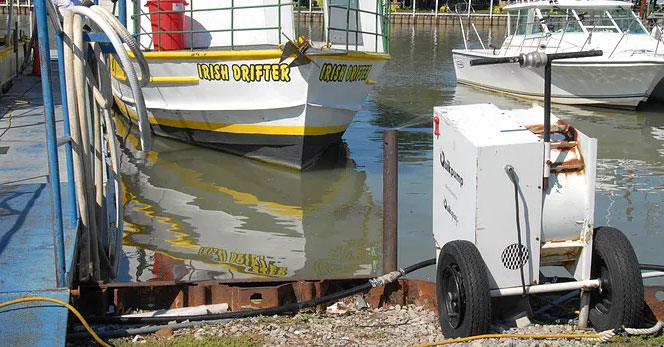 Our marina septic pumps already have a versatile design, but we take that versatility to the next level with the ability to customize a pump. This lets you get one that fits your exact requirements. From factors like power to flow to size, we can easily adapt various parts of the pumps. Of course, you also get to choose the internal diameter size that you need. 
This means that you don't have to compromise or try to jerry-rig a pump into a spot that isn't designed for it. Maybe you need a variable speed option for your pump. Or perhaps you're happy with a 110 VAC motor. Or maybe you need something else. Our decades of experience allow us to include engineering septic pumps for a variety of situations. This lets us easily adapt our overall design to fit your needs. 
Quikspray Is Dedicated to Providing Professional Grade Products
At Quikspray, we are dedicated to providing professional-grade products. This holds true for every single item, from our marina septic pumps to replacement parts to other products. With over half a century of experience with applicators and pumps and a decade more than that in mixing, we have proven the high-quality nature of our products. 
Our long history as a company has let us develop the best processes and products so we can build septic pumps and other items that are made to last. This history has also given us the opportunity to learn how to incorporate industry advances and new engineering into our products as necessary. The result is that all of our professional-grade pumps get the benefit of both traditional products and newer innovations. 
Conclusion
Boaters don't have to search high and low to find a reliable marina septic pump. You can count on the pumps from Quikspray. Best of all, you can choose one of our established models or get a customized pump unique to your needs. Either way, you will benefit from our over half a century of experience.