Marina Septic Pump For Sale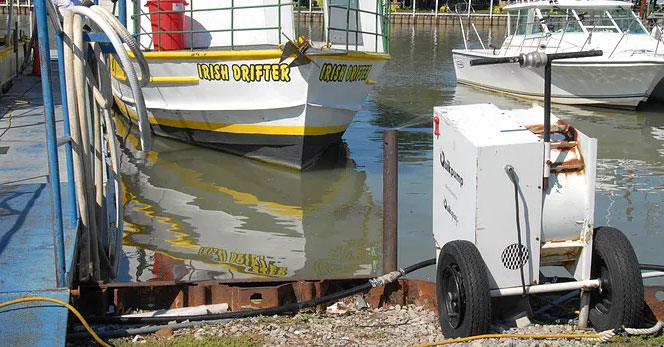 If you already have a marina septic pump out, then you need a sturdy marina septic pump to go with it. This is the proven carrousel pump from Quikspray, and it works perfectly with the pump outs.
Benefits of A Marina Septic Pump
Quikspray takes low maintenance to the next level with this marina septic pump, as it is maintenance-free. This saves you valuable time, so your team can focus on other things. It also saves your team the hassle of having to learn how to maintain the pump.
Alternatively, it means that you don't need to pay for our Quikspray technicians to come out regularly to provide that maintenance. This also saves you time, as you would need to schedule the maintenance and at least briefly interact with the technician.
The maintenance-free nature of the Quikspray pump comes from its efficient peristaltic pumping system. The couplings in the pump have also been specially designed.
Compatible With Your Pump Out
To ensure that your septic pump out works properly, you need to make sure your pump is compatible. This is not a concern with the Quikspray pump, as it was designed to work with the Quikspray marina septic pump outs, as well as other pump outs.
Remember that our septic pump out can sit on four stationary legs or have high-flotation tires. The system can work with multiple pump-out stations. Importantly, our marina septic pumps are strong enough to handle the needs of those multiple stations.
See A Marina Septic Pump in Action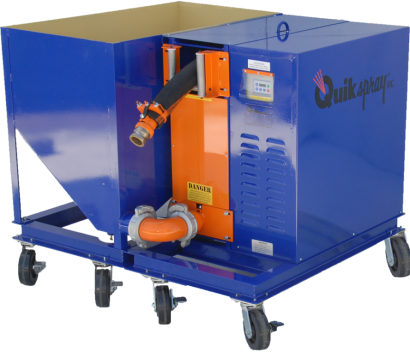 At Quikspray, we understand that every marina has slightly different needs. That is why we take custom orders. This lets us customize your septic pump to the exact needs of your marina, from flow to the number of pump-out stations to budget. This customization also lets us create a pump that fits within your septic pump-out system and does not get in the way of other components or equipment.
Our ability to customize your Quikspray marina pump comes directly from our decades of experience in the industry.
Take Advantage of Nearly 70 Years of Engineering
Quikspray began as Quikstir in 1954, but the founder, Tom P. McRitchie, began his innovations even before this. The company began with barrel mixers for commercial construction. In 1968, Tom founded Quikspray to expand the company's offerings into spraying industrial coatings.
With the introduction of thicker and heavier materials, Tom created the Quikspray Carrousel Pump. The most recent version of this pump is what we suggest for your marina septic pump-out today.
Quikspray offers the pump in varying sizes and models to appeal to various industries. This versatility is also what lets us customize your pump for your marina and septic pump-out system.