Description
Features of the Quikspray® Carrousel® Fireproofing Pump
The pump/mixer combo passes through a 3'0" door opening.
Powerful constant torque variable speed 110 or 220 vac 50/60 hrz electric drive.
High capacity Rolair Mk103 industrial compressor generating 10-13 cfm with 1.5-3hp @ 110/220VAC.
Available with 3HP 220VAC upon request.
Clear reinforced material lines fitted with special flow through Q & Q couplings allow for reduced pumping pressures and increased pumping volumes.
Mobility on rough job sites is aided by the use of 4.80/400-8" wheels & 16" pneumatic saw-tooth high flotation tires.
Parabolic hoppers allow for steady material flow and ease of cleaning with no corners to collect material.
Advantages to the Quikspray® Carrousel® Fireproofing Pump
Versatile
Simple design eliminates need for skilled labor
Dependable
Fast Cleanup
Maneuverable
Variable Speed
Simple Operation
Increased Capacity
Pump Requirements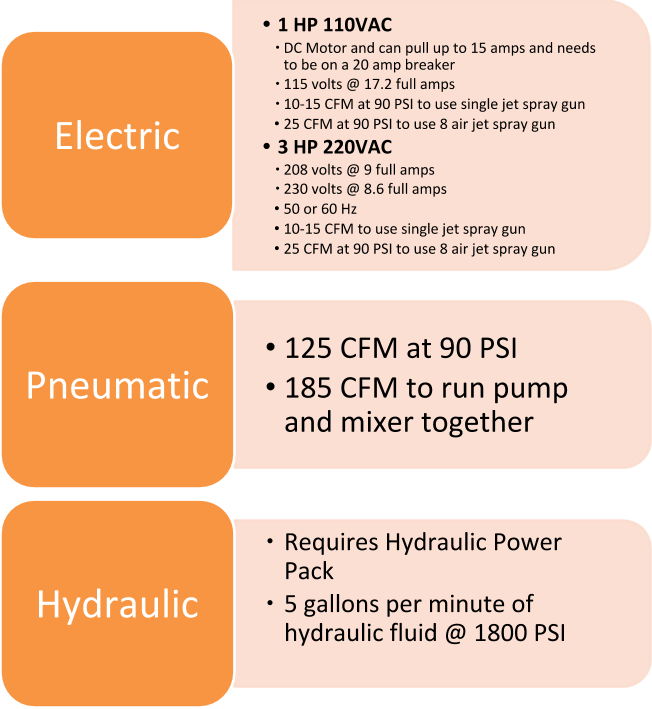 Product Demo