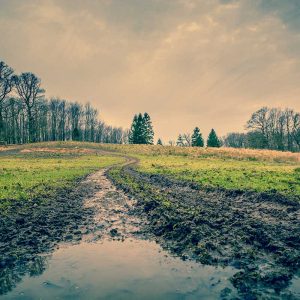 Are your fields flooded? Looking to expand your agriculture area, but water is in the way? Get ready to tackle your dewatering project with Quikspray's relift pumps. With a number of configurations to choose from, these relift pumps are ideal for taking on large dewatering projects. Unsure if a relift pump is what you need? Determine what type of dewatering help you need with this handy blog from Quikspray.
What is Dewatering and What is its Purpose?
Dewatering is the process of removing unwanted water in a specific area. Dewatering is popular in certain industries such as construction, mining, farming, agriculture, and more. The purpose of dewatering depends mostly on the reason for getting rid of the water. For example, in the construction industry water on the work site can be hazardous and lead to issues. This can include issues with the construction equipment or problems with stabilizing the ground before building on it.
The Process of Dewatering
There are various methods for dewatering a site which includes: channeling, pumping, well points, and deep wells. The scale of the project and the type of project will determine the proper dewatering process. In most cases, the water is temporarily or permanently removed to another area on the site. In cases where the water is removed and placed into a public line (sewer, drainage, etc.) there are specific treatment and filtration requirements that must be met beforehand. 
Channeling: Digging channels on the site to redirect the above-ground water to another area using gravity.

 

Pumping: Placing a pump directly into the above-ground water source and redirecting it to another area on the site. (Such as a retention pond, wooded/forested area, tank, etc.)
Well Points: Small well points are drilled into the ground to the level of the groundwater and pumps are used to extract water from the soil and relocate it. This method is used to lower the groundwater level and ensure that the site is stable for construction.

 

Deep Wells: Similar to Well Points, Deep Wells involves placing large pumps into the ground to extract groundwater from the soil. The main difference is that Deep Wells go deeper into the ground than Well Points.

 
Most construction sites do not require digging to the point of reaching the groundwater level, so underground water is not the main concern. Above-ground water is the main concern in most dewatering cases. As such, pumping is the best use of time and resources when dewatering. 
Pumping with a Relift Pump
Relift pumps are a specific type of pump used predominantly on farms, fields, etc. These pumps are designed to be hitched to the back of a vehicle (usually a tractor), lowered into a watery area, and displace the water into another area. Relift pumps are excellent for mass de-watering projects for marshes, ponds, fields, etc.
Buy a Relift Pump from Quikspray
Interested in purchasing a relift pump? Quikspray®, Inc. is a world leader in the manufacturing of relift pumps. Quikspray® relift pumps are available in different sizes, capacities, and power configurations to meet a variety of needs. Quikspray is a retailer of Quikspray products so we are proud to offer some of their high-quality relift pumps to our dedicated customers. When you need the job done right and quickly, you can rely on the team at Quikspray. Contact us today to see how we can help you accomplish your dewatering project.