Technology has evolved to such an extent that chores that used to require four to five individuals can now be done by one. Plaster pumps for sale are one such innovation, mostly used to apply pool plaster.
They are used for exterior or interior applications and can perform efficiently with minimal overspray. The ease of use makes it possible to be operated without needing skilled labor, therefore leading to speedier projects.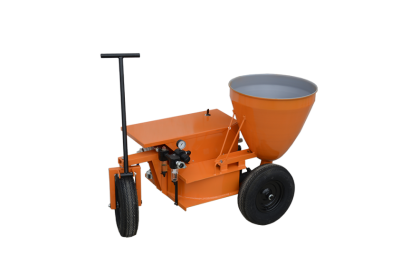 A plaster pump also features a low-pressure nozzle, which helps evenly distribute the plaster across surfaces. Estimates show that plaster pumps can assist in covering 1000 to 2000 square feet per hour. All of this can be achieved with the QuikSpray Carrousel Pump, available in numerous configurations and ideally suited for all plaster application jobs, whether outside or indoors.
The QuikSpray Carrousel Pump leverages rollers that rotate against the rubber tube. This is then flattened against the pressure wall. Crucially, the rubber tube is the only component that comes in contact with the material. Due to this efficient design principle, the rubber tube is easy to maintain and costs barely anything to replace. All QuikSpray Carrousel Plaster Pumps for sale can pump and spray components with and without aggregates. It can even manage reinforcement fibers.
Advantages of Using a Plaster Pump
A plaster pump accommodates the smooth spraying of plaster on any surface. Given that construction can take a long time, it is important to point out areas where speed can be improved. Using a plaster pump could significantly speed up the progress of your project. 
As an added benefit, these methods also reduce stress on the workforce at the construction site. Engineers can expect a smooth coat every single time due to the consistent spraying of plaster from a high-capacity pump and nozzle combination. At QuikSpray, customers can get an 8-jet venturi spray nozzle specially designed for coatings with fiber. This unique design also prevents clogging.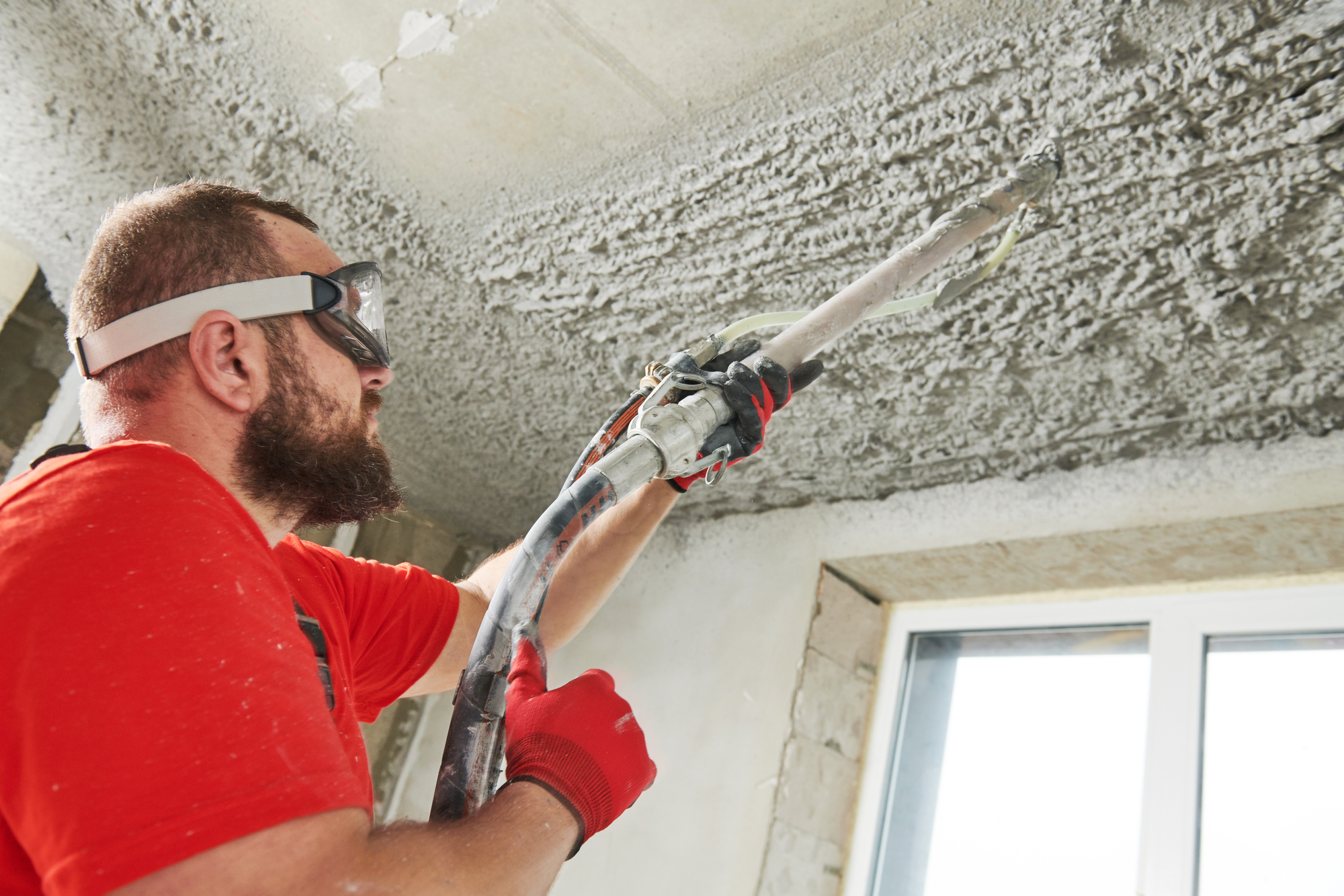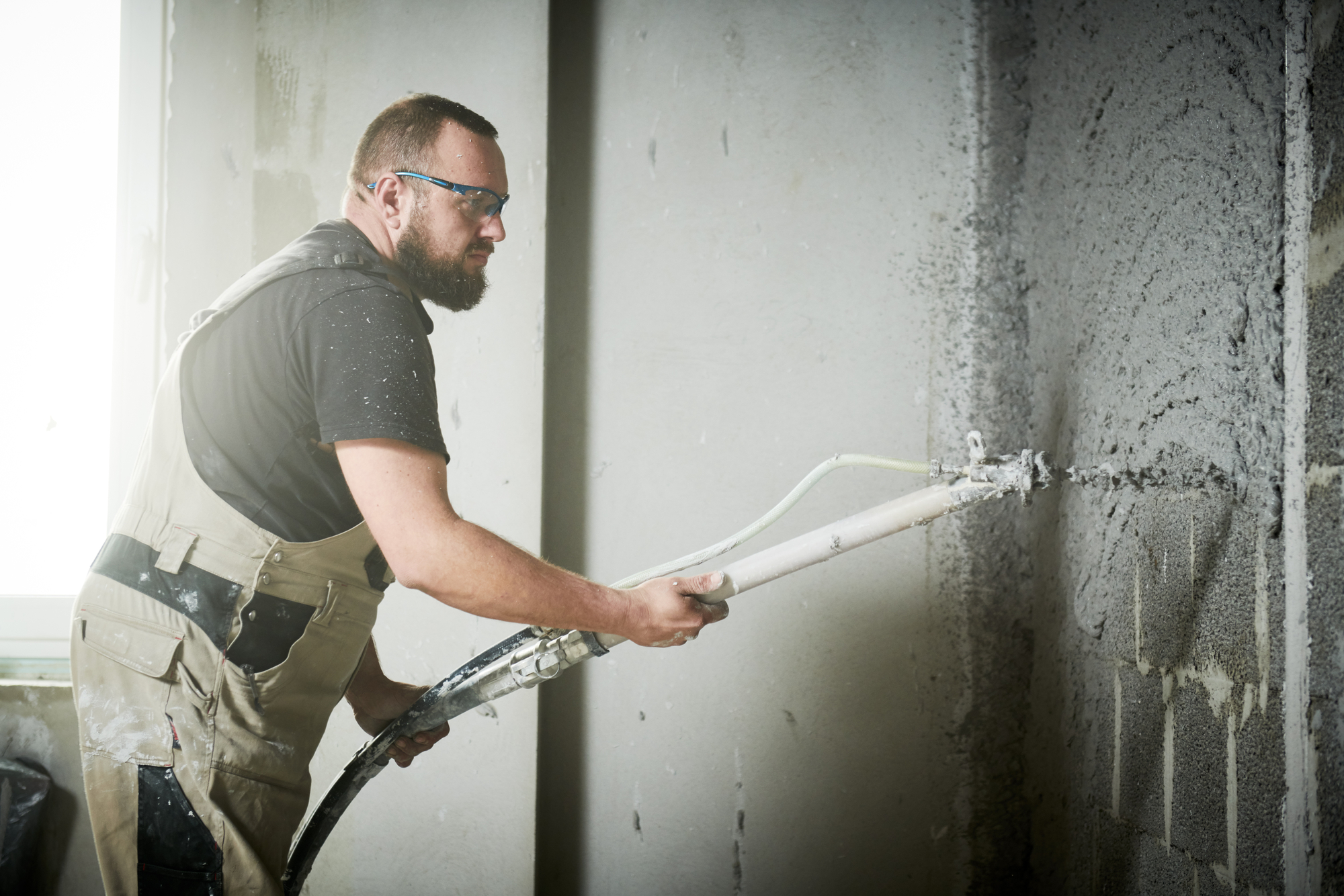 Another key advantage to using QuikSpray's Carrousel Plaster Pumps for sale is that they can run dry for a very long time. The same can't be said about rotor/stator pumps or progressive cavity pumps. We have over 30 models to choose from with 1-inch, 1.25-inch, and 1.50-inch internal diameter options. Plaster pumps also include parabolic hoppers, which keep the materials flowing at a smooth pace, ensuring no blockage in the corners.
The onboard Quik-Flo couplings and fewer fittings keep pumping pressures low, consequently causing lesser strain on the pump. Cleaning the plaster pump is not a problem either. All it takes is placing a cellulose sponge at the bottom of the hopper and pulling it back via pumping with adequate water. Buyers can choose between pneumatic, hydraulic, and constant torque electric motors for the QuikSpray Carrousel Pump.
Customers will also find plaster pumps for sale suitable for cement, acoustics, surface bonding cement, GFRC, GFRP grouts, fireproofing, artificial scapes, shotcrete, and stucco. The versatile nature of plaster pumps makes this tool a must-have for modern-day construction sites.
Purchase Plaster Pumps For Sale From Quikspray
QuikSpray has been in the business of designing and manufacturing carrousel pumps for several decades. Our products have been shipped to more than 60 countries, making us among the few manufacturers to receive global acclaim. You can get the desired pool plaster pump in multiple power configurations, sizes, and capacities, offering something for everyone. If you know what you need, get in touch with us for a quote on the Carrousel Pump. 
Give a major boost to your construction project using the widely accepted and rigorously tested QuikSpray plaster pumps. Call us at (419) 732-2611 today.