From time to time, building foundations must be repaired, or foundational piles need to be restored or improved before building construction can begin. In construction, piles are crucial column-shaped, load-bearing installations that help to stabilize and carry the weight of structures above them. They're especially important in cases where topsoil isn't stable enough to do the job.
But if those piles become compromised, you and your crew may need a pile restoration pump. Fortunately, QuikSpray offers a variety of quality options, including several pumps that can be used for additional jobs.
What Are Pile Restoration Pumps?
Pile restoration pumps are pump systems comprised of several components, such as hoses, material mixers, and powered pumps. They are pumping tools used to deposit pile materials, like concrete, sand, gravel, or other materials into pile holes: column-shaped holes in the ground.
These pumps are primarily used to repair or strengthen load-bearing concrete and timber piles, which are oftentimes used to support structures in marine or dry environments. They may be used to encapsulate existing timber or concrete piles in materials like epoxy mortar, which can restore structural integrity or improve the strength of existing piles without having to remove them entirely.
Having the right pile restoration pump for the job is crucial, as each pump is different in terms of its capacity, reach, pumping power, and other key aspects.
What Kinds of Projects Can You Complete with a Pile Restoration Pump?
Pile restoration pumps are primarily used to repair or reinforce existing piles that are already placed in the ground. However, they can also be used for more advanced repair jobs.
For example, if a concrete pile is installed and there is a defective zone, construction crews can remove the defective zone of the pile without taking out the good concrete section. A pump can then be used to deposit more concrete into the defective zone, strengthening the pile before construction commences.
Given their designs, many restoration pumps may be used for different jobs and tasks, such as applying concrete to other surfaces, applying mortar or epoxy to construction sites, and much more. In fact, they  can be leveraged for any job that involves the mixing and/or depositing of concrete-like materials quickly and accurately.
With the right pile restoration pump, you can reduce costs and the time it takes to reinforce timber or concrete piles (which would otherwise have to be done roughly by hand). You can also deliver materials more quickly, ensuring that they solidify or settle in the right place and with the right consistency.
With so many different pump manufacturers to choose from, you might wonder why QuikSpray's pile restoration pumps are most worth your time and attention. In fact, there are many big reasons why you should buy from QuikSpray instead of a different manufacturer.
Easy, Quick Quote Process
For starters, QuikSpray provides you with an easy, quick quote process. We know that it's difficult to accurately budget everything that an upcoming project will need. That's why you can simply add any of our pile restoration pumps to your total quote and get an estimate of how much the purchase will be in aggregate.
This quick quote process helps you to better budget your upcoming needs and make sure you don't go over budget. Even better, that process can be done entirely online.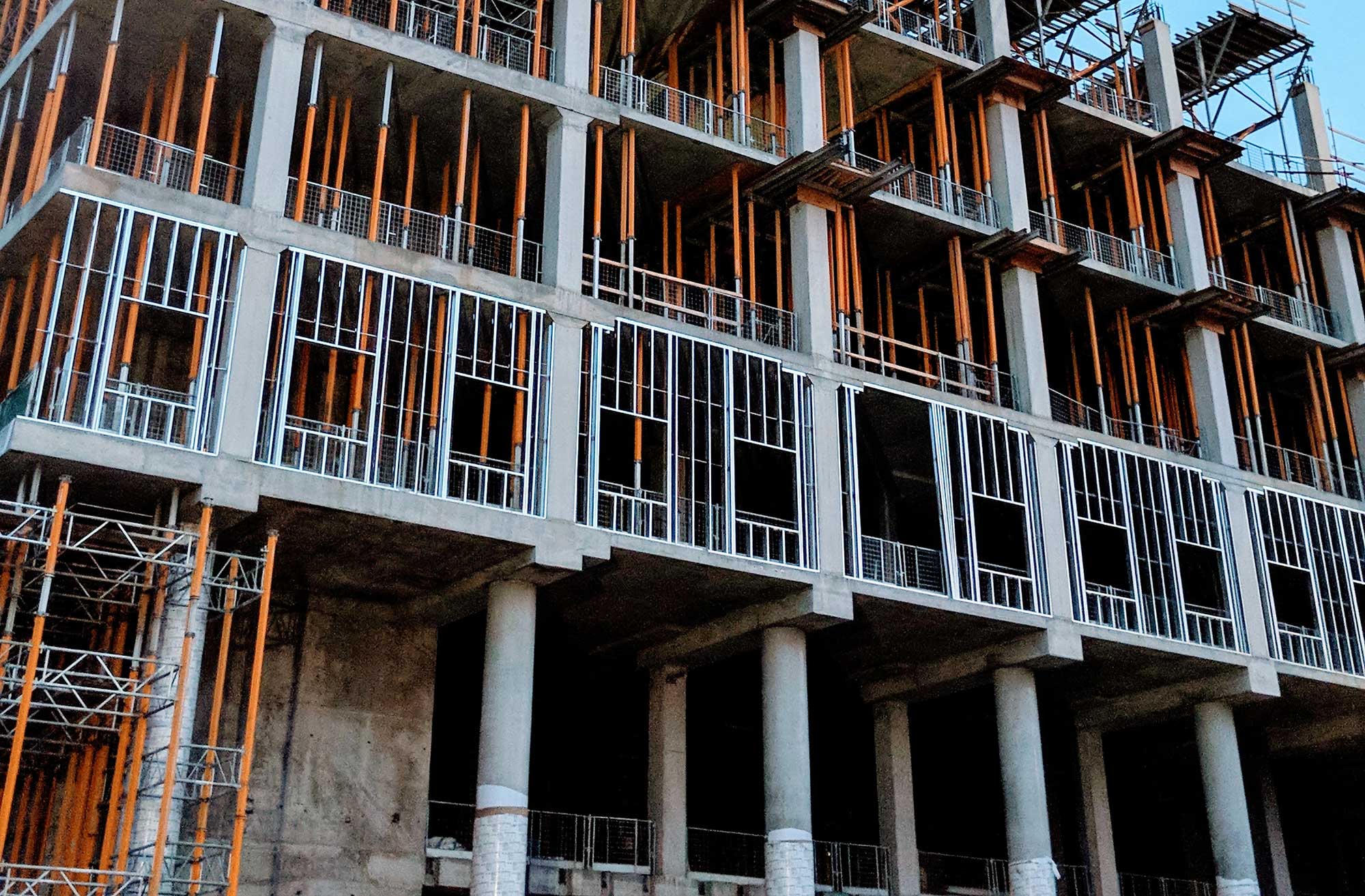 Helpful Staff
In addition, QuikSpray's staff is knowledgeable, helpful, and experienced in this industry. When you have a question, one of our customer service staff members will be more than willing to help.
What if you purchase a pile restoration pump and have a question about its operation or benefits? In that case, you can also ask us right away for assistance involving maintenance, returns, operation, or anything else you may have in mind.
Our staff members are always available and always willing to assist our customers. In fact, we believe that our knowledgeable staff helps to set QuikSpray head and shoulders above competitors in this industry.
Extensive Experience in the Industry
Speaking of this industry, QuikSpray overall has extensive experience that you benefit from. This is reflected in our pile restoration pumps.
Each pump is made with quality materials and with attention to detail, resulting in a consistent, reliable machine you can use to tackle the biggest, most difficult jobs. QuikSpray is committed to producing quality pile restoration and other worksite pumps that you can depend on no matter what.
QuikSpray Pile Restoration Pumps
QuikSpray offers a variety of pumps you can use for pile restoration.
One good example is the QuikSpray Carrousel Pump, which leverages specially designed rollers that rotate against a rubber tube. The rubber tube is the only part of the tool that contacts pumped material and it allows you to direct concrete or epoxy wherever it needs to go.
Carrousel Pumps are available in over 30 miles with varying internal diameters. They're the perfect pumping solutions for exterior coatings, waterproofing materials, stucco, fireproofing materials, and much more. They're also very low maintenance, offering ease of operation and easy cleaning for all work crews who use them.
For more heavy-duty pile restoration jobs, the Carrousel Heavy-Duty Grout Pump could be the ideal solution. This is designed with an efficient, peristaltic pumping system and durable couplings that allow your team to pump materials with or without reinforcing fibers or aggregates. In this way, it's ideal if you have thick materials you need to deposit quickly and efficiently.
QuikSpray offers more than just these two pile restoration pumps. Our extensive pump selection has the perfect tool for your worksite or immediate job needs, guaranteed.
All in all, QuikSpray is the go-to choice for any material handling pumps your team might need. We offer our pump products in different sizes, power configurations, and capacities, ensuring that you always have the tool you need to get the job done. Check out our pile restoration pumps and other product options today!