Different types of grout and grout work require various methods of application. A grout pump can help experts get the job done efficiently for a variety of applications. However, not all grout pumps are designed for the same purpose. It's necessary to understand what types of grout pumps exist and which one is best for your project.
Keep reading to find out how to choose the right grout pump for your project!
Types of Grout Pumps
Grout pumps typically come in manual, electric, pneumatic, and hydraulic versions. While manual grout pumps tend to be low-powered, electric, hydraulic, and pneumatic grout pumps are more high-powered for heavy-duty jobs.
A manual grout pump is also known as a handheld grout pump. These pumps don't require a power source, making them convenient to move around a worksite without needing to pull along an extension cord or find an outlet.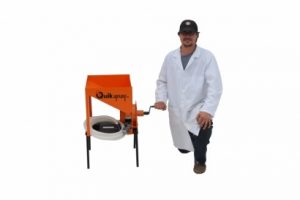 Electric, hydraulic, and pneumatic grout pumps are designed to handle projects that require more pressure from the machine. On average, these pumps can pump more grout vertically or horizontally in less time than manual grout pumps can.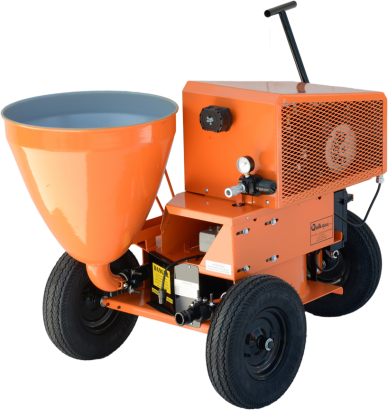 Grouting Applications
There are several types of grouting applications for which a grout pump can come in handy.
One of the most common applications is for waterproofing. Waterproofing with grout often happens in basements and other structures that are prone to water leaks. Grout can help seal cracks and openings in concrete where water can escape, keeping the area dry inside and protecting its structural integrity.
Grout pumps can also connect and seal joints in structures, level sidewalks, rehabilitate historical structures, and build retaining structures to prevent soil erosion. Other grouting applications include:
Preventing water hazards in underground structures, like mines and dams
Lining tunnels and sewers
Restoring flooring
Repairing old or creating new foundations
Underpinning structures to prevent settlement
Constructing horizontal structures and barriers
Why Having the Right Grout Pump Matters
Like standard tools you use for building or repair projects, not all grout pumps are designed for every grouting application. Some projects require more pressure and range than others. If you're going to use a grout pump frequently for heavy-duty tasks, it's necessary to have one that stands up to wear and tear and is affordable to maintain and repair.
Because each type of grout pump has a unique set of features for grouting applications, you should know which pump is best for your job. We provide product demonstrations and helpful advice for you to find the right grout pump for your project.
How To Choose the Best Grout Pump for Your Project
From the type of grout you use to how a grout pump maneuvers around a worksite, there are a few things you should consider to find the right grout pump for your project.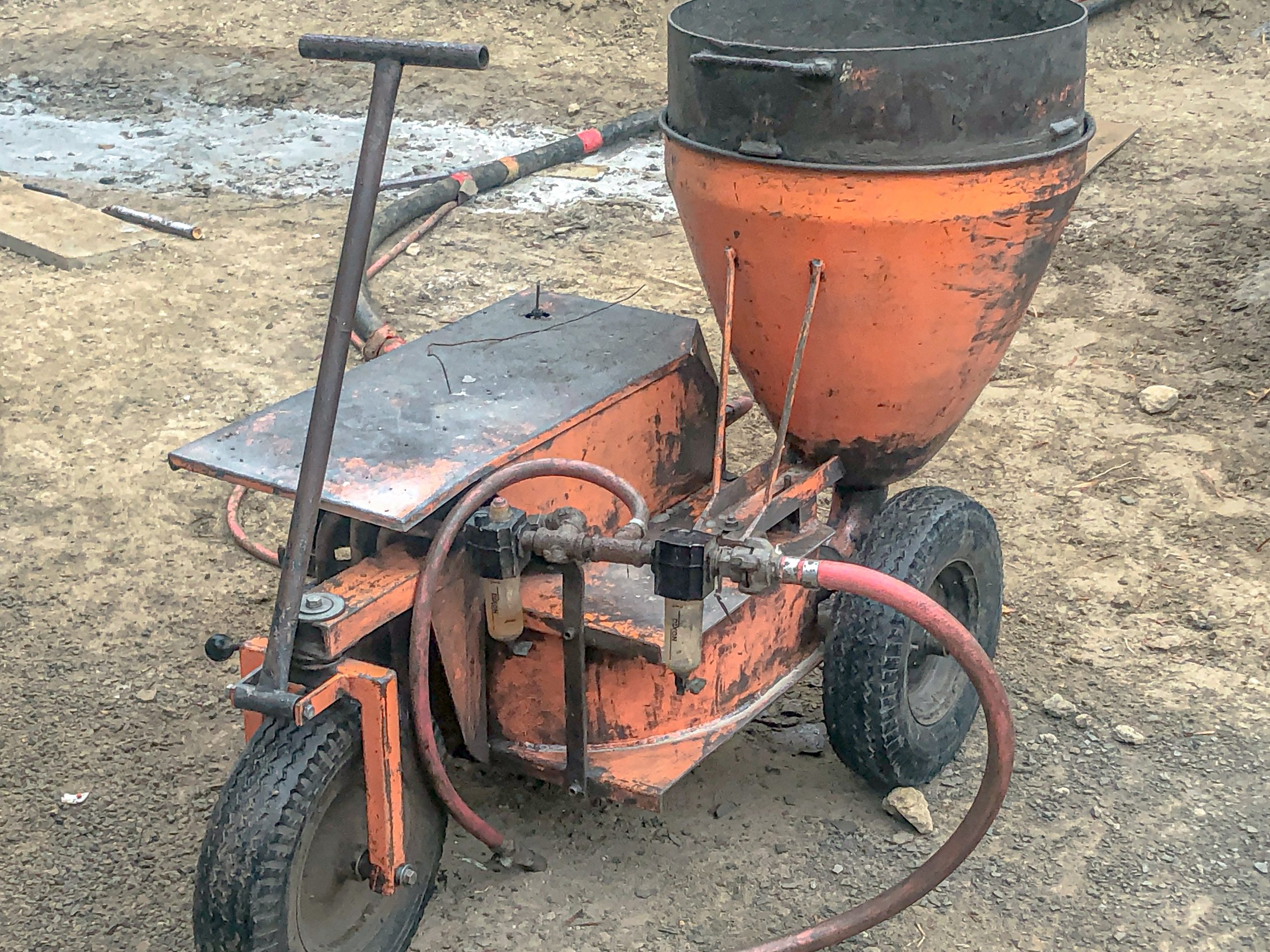 Type of Grout
Different types of grout require a different kind of grout pump because they don't all behave the same. Some grouts, like cement and epoxy, don't pump as efficiently as others because of their thickness and chemical makeup. It's best to look for a pump that's specifically designed to work with the type of grout you're using. For projects that usually require these more challenging grouts, you might consider a heavy-duty grout pump that can handle various mixtures and applications.
Pressure
The pressure output of a grout pump relates to how fast and far the pump can spray grout material. Low-pressure pumps can save you money if your project doesn't require high-pressure output. However, a high-pressure pump might be necessary for large construction projects, like grouting tunnels or repairing sewer linings.
Light vs. Heavy-Duty
From small to large jobs, grout pumps can do it all. But using a heavy-duty grout pump for light applications will cost you more in the long run. You can find light-duty grout pumps that handle smaller tasks that don't require as much pressure and pumping speed as others. Light-duty pumps are easy to operate, portable, and lightweight for small-scale projects.
Portability
Handheld grout pumps are the most portable because they're lightweight and able to be held in your hands. However, many larger heavy-duty grout pumps also come with features, like a pull handle and wheels, to make them portable around a job site. It's important to remember that some grout pumps require electricity to run, so you'll need to ensure that you have a proper power supply available at your worksite.
Moving Parts
The moving parts of a grout pump refer to anything that needs to move internally for the grout pump to work. Usually, the more moving parts there are, the more complicated a grout pump gets to clean, maintain, and repair. Grout can also build up on the internal components over time if you're not diligent about cleaning your grout pump thoroughly after each use. For the most straightforward use, look for a grout pump without moving parts that contact the grout.
Aggregate Size
Aggregate is a material that mixes with grout to help it adhere during the application process. Construction aggregate ranges in size from fine to coarse, and your grout pump might do better with aggregate on one end of the range than the other. Some heavy-duty grout pumps can move aggregate of almost any size, meaning that you won't have to be as careful about the type of materials you use with the machine.
Cost, Repair, and Maintenance
Although buying a grout pump that matches your project's needs is a top priority, it's also important to consider the costs surrounding your pump. Although it might be cheaper than others to buy, a grout pump with many moving parts could be more costly to repair and maintain over time. On the other hand, investing in a higher-priced, high-quality grout pump with fewer moving parts may save you money long-term.
Quikspray, Inc. grout pumps are versatile for different applications. Our grout pumps are available in different sizes and mechanics to meet your needs for portability, power, and ease of use. Contact us today at (419) 732-2611 to learn more about how our grout pumps can help you complete your project successfully or to see a product demonstration.