Artificial Rockwork Pump for Sale
Welcome to QuikSpray®, your reliable artificial rockwork pump provider. Choose us for our dependability and what contractors say about us. Our manufacturing company is one of the finest pump line and broadcaster gun providers in the U.S.
Our goal is to be part of your artscape and rockwork success. With our qualified team and combined experience, we are proud to be pioneers in several areas of rockwork technology.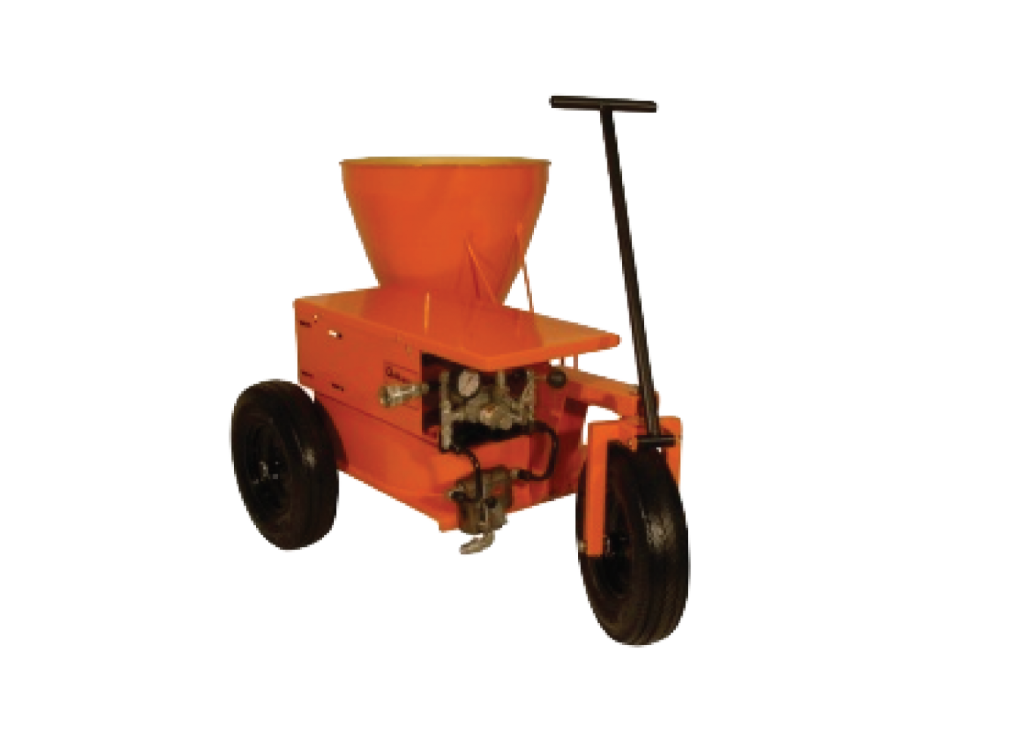 Quikspray's Carrousel Pump
QuikSpray produces Carrousel Pumps for making artificial rockwork and water fountain art. This pump has several features to make your artscape projects rock, including:
Revolutionary Squeeze Principle
Our Carrousel Pump uses a simple but effective principle. It applies the squeeze principle to pump material onto your desired surface. Rollers spin against the rubber tube, pressing it onto the U-shaped pressure wall to squeeze material out.
This squeeze principle works like the peristaltic principle of the human digestion system. So apart from the rubber, no other part comes into contact with the pumped material. You also get the desired consistency. That's why the Carrousel pump is your reliable choice for artificial rockwork.
Because of this design, the Carrousel Pump is internationally accepted. It is also popular among skilled and unskilled personnel because it is easy to maintain.
You can make artscapes using various approaches with this pump. So, you can restructure the shape of a rock or create new artificial shapes with structural molds. It also offers slow delivery rates to provide the detailed work required in art.
Carrousel Pumps also have three options: hydraulic, pneumatic, or electric motors. These powerheads are designed to give different speeds and varied application rates.
Our rockwork pumps also accommodate a variety of materials. It means you can use a material that blends with your background. If unsure, all you need to do is send the material in for testing.
At QuikSpray, we provide free testing of materials. So, if you want to test your artscape and rockwork material, send it for testing.
After testing your material, we will get back to you with how your material worked with our pump. We will provide feedback in both written reports and videos.
We will also recommend a suitable pump model, spray gun, and hose length for the job based on our test.
Cleaning is easy. First, insert the cellulose sponge at the bottom of the hopper with water. Next, the squeezing or pumping action will push the sponge to clean the rubber tubes.
Artificial Rockwork Pumps
The world can be your canvas with QuikSpray's Carrousel pumps. It has great features to help you create artscapes and rockwork of any size, shape, or material. We have been around for 70+ plus years, and we take pride in refining our products to perfection.
Contact us to inquire about testing materials or order your Carrousel Pump today.