Artificial Rock Paint Pump Sprayer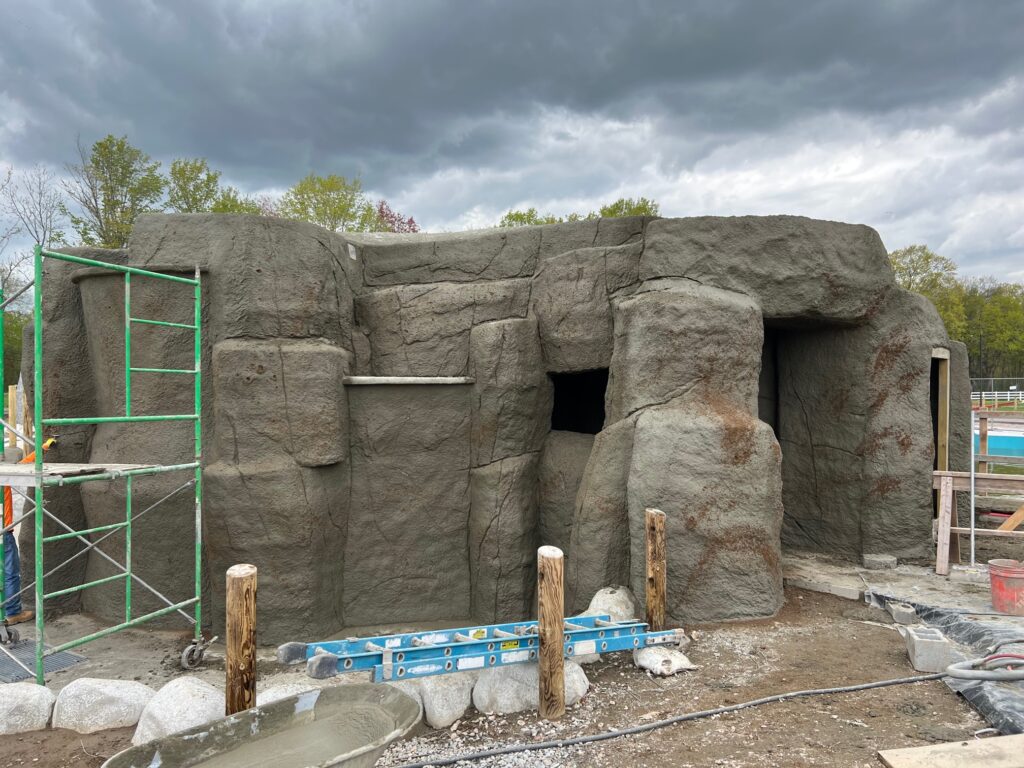 Artificial rocks can be a huge part of landscaping, building design, and creating the perfect outdoor space for you to enjoy. But paying contractors to do the job can be expensive and doesn't guarantee that you're going to get the perfect artificial rocks you've been looking for.
Using an artificial rock paint  pump sprayer means that you can quickly and easily create your own artificial rocks, customize your landscape, and take control over your time and money with each new project.
Don't let the name fool you, either. This pump can do so much more than just create rockscapes.
Advantages Of Paint Pump Sprayers
There are a lot of reasons you should consider getting an artificial rock paint pump sprayer from Quikspray for your next project. Here are just a few of the key advantages to having a high-quality Paint Pump Sprayer:
You can apply cement and other products quickly and effectively. Building up the layers of a product has never been easier. Complete coverage over a relatively wide area is simple, fast, and easy to achieve.
If you have large projects on your to-do list, the artificial rock paint pump sprayer will help you cover the whole area quickly, without leaving any untreated areas.
One of the tricks to paint and concrete sprayers is maintaining control over the spray, and avoiding having to go extra cleanup. Sprayers are notorious for being difficult to control.
Our paint pump sprayer is designed to give you better control, with a variety of nozzle options to give you complete control over the direction of the spray, as well as the shape and size.
Suitable for Most Materials
Creating artificial rocks and other surface texture treatments may be one of the main uses of this sprayer, but it's far from the only way you can use these sprayers. 
Here are just a few examples of other products that work well with this sprayer system: Non-skid coatings,  epoxy based mortars, and cementitious coatings.
See the Artificial Rock Paint Pump Sprayer in Action
Get Your Quikspray Pump Sprayer Today!
If you have an upcoming sprayer project and are looking for the right sprayer for the job, don't settle for a tool that's good enough. You deserve to work with a sprayer that's genuinely designed for fast, effective, and easy applications of a wide range of surface treatments.
You deserve to work with the Quikspray Rock Paint Sprayer, whether you want to get the highest quality artificial rocks or are working on other aspects of your landscaping.
We're confident that once you try the artificial rock paint pump sprayer you won't want to use anything else. And we've designed this sprayer to handle as many different jobs as possible so you won't have to!