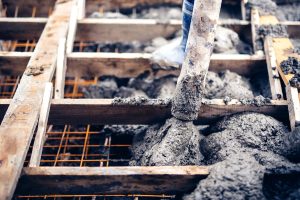 Mortar pumps can be important and useful tools for contracting companies and construction organizations. But although many contractors and home renovators use mortar pumps, they may not know exactly how these devices work or why they are so effective.
Today, let's explore how a mortar pump works in detail.
The Drum/Storage Container
Every mortar pump connects to a drum or storage container. Depending on the mortar material pumped, this can be a rotating drum, as in the case of concrete, or a static (unmoving) drum. Other types of mortar materials, like epoxy grout or heavily-bodied materials, may not need to be constantly rotated.
Regardless, the drum or other storage container connects to a hopper.
The Hopper
The hopper, in a nutshell, is a secondary storage container that prepares the mortar to be pumped through a long hose. Certain hoppers may further churn the mortar material or keep it dry, as in the case of traditional mortar, so it doesn't harden or cure too early.
The Pump
The primary component of a mortar pump is the pump itself. The pump is a hydraulic device comprised of parallel cylinders.
Two Cylinders – How Hydraulics Ensure Mortar Flow
The cylinders form the heart of a mortar pump setup. The cylinders usually include pistons within them. The pistons are designed to move back and forth in opposing directions. For instance, while the left cylinder moves forward or down, the right cylinder moves back or up.
This constant push and pull motion creates a hydraulic process that churns mortar material and, depending on where it is in the system, pulls it into the pump or pushes it out.
The first cylinder is called the material cylinder. It's responsible for pulling mortar out of the hopper. The second cylinder or discharge cylinder is instead responsible for pushing the mortar out of the pump system. Both cylinders are needed to move a large quantity of mortar material quickly.
The Hose
Last but not least is the hose. The mortar pump hose is long, thick, and flexible. This allows it to receive and direct a large amount of mortar material without weighing too much or becoming too stiff.
When directed by trained professionals, the mortar pump hose deposits mortar material exactly where it needs to go, such as on top of bricks or on top of other objects that need to be bound together.
Contact QuikSpray for Your Mortar Pump Needs
QuikSpray offers a variety of high-quality mortar pumps, such as a Carousel Pump or 200 Grout Plant. When you need a new, functional, and versatile mortar pump, count on QuikSpray to have what you need at a price that works for your wallet.