Commercial Continuous Mixer
Any fireproofing contractor can confirm that interruptions from faulty machines cost you big time. But the new QuikSpray Commercial Continuous Mixer (QCM) is here to allay your fears. 
At QuikSpray, our goal is to produce the best products in the market. We do this by outdoing our competitors and by outdoing our previous models. So, every product we release uses the latest tech to improve your work rate and reduce your overall costs.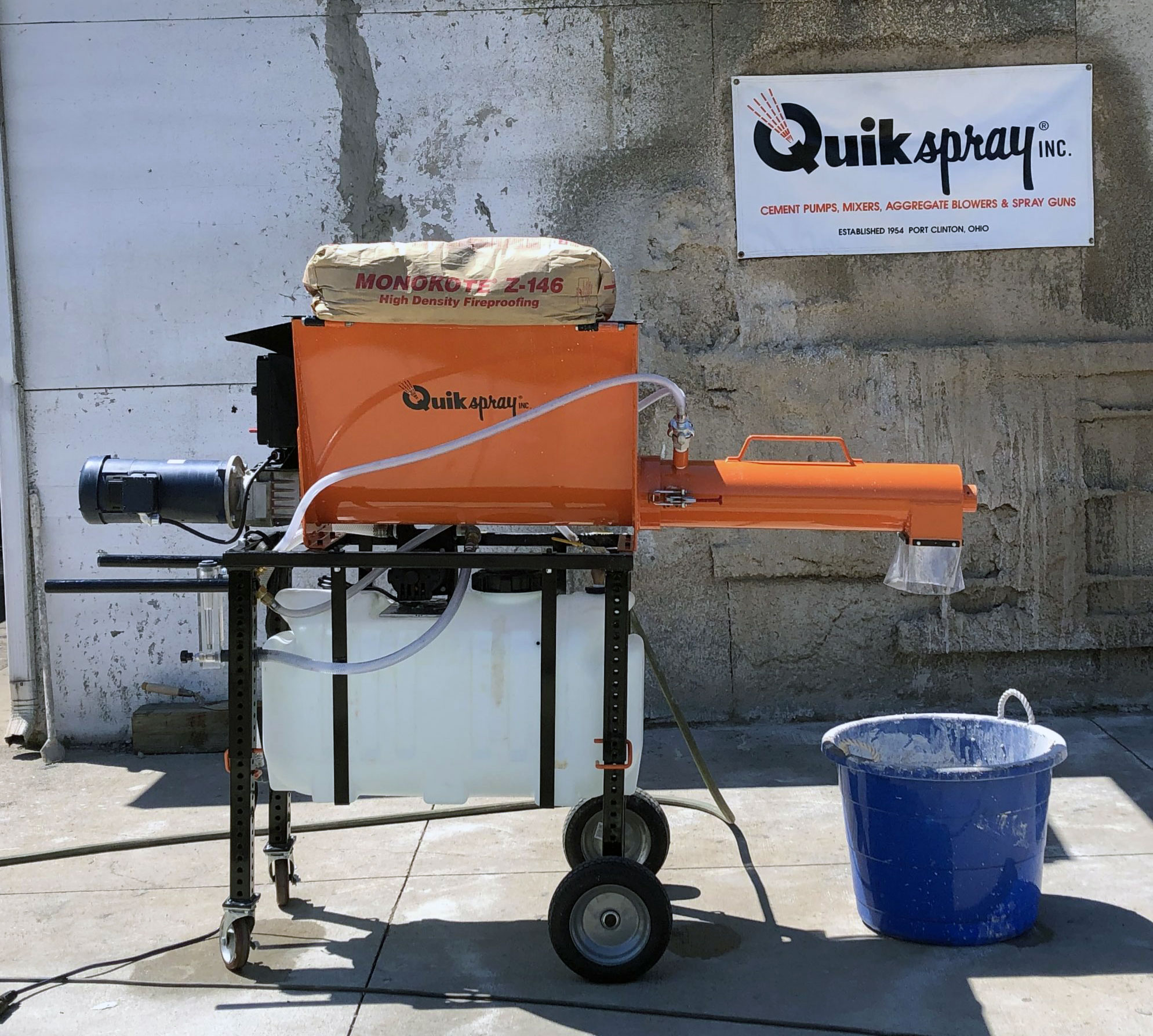 Our latest QCM model is easy to install and use. With its 110 VAC variable speed motor, you will be up and running in no time. And besides the110 VAC, you can also order the bigger 220 VAC model or the pneumatic QCM version.
Even better, you only have to press a few quick buttons, and you are good to go. That's why both skilled and unskilled personnel like our continuous mixer.
Also, this new equipment was engineered to allow you to adjust the mixing speed. As a result, the QCM also produces material non-stop with exceptional efficiency day in and day out.
At QuikSpray, all our machines are made to handle several materials and job types. Our fireproofing commercial continuous mixer is no different. So, whether you have a big job or a small one, we have the ultimate machine for you.
The New QCM also comes with adjustable legs to fit any type of equipment in your construction zone. 
Our equipment also has a programmable digital water meter. This meter shows the water flow rate and how much water is dispensed.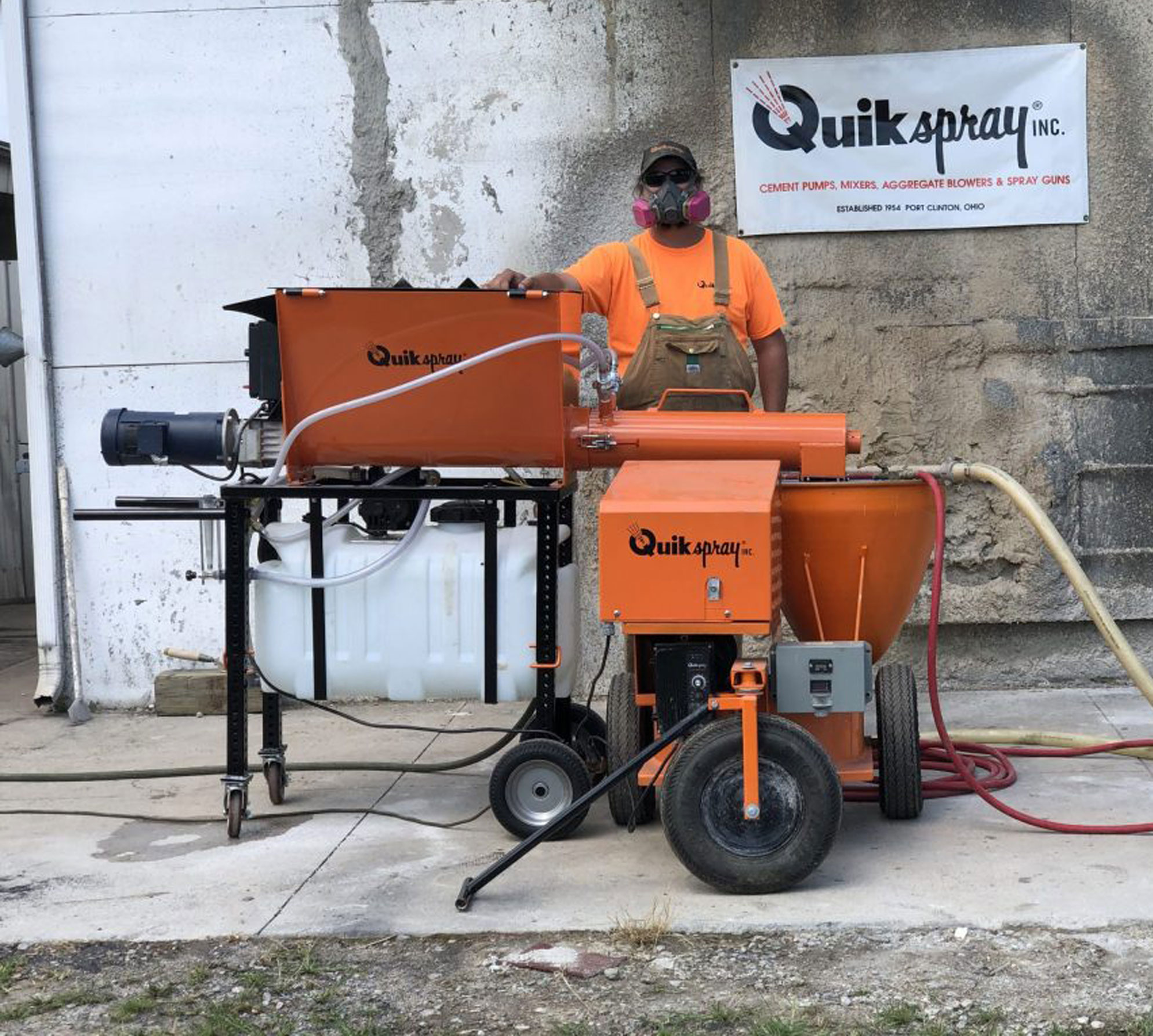 We stand by our products, and that's why we show you how they work. With our new continuous mixer, you can watch a short video on YouTube to learn the basics. As mentioned, the machine is easy to start and install, so with a little guidance, you will be done with your first batch in a matter of minutes.
Besides the machine demo, we also offer to test materials for your machine. We understand that people love experimenting with materials to produce greater final products. That's why we offer to test materials and give back detailed reports to our clients. We give both video and written reports.
Our reports will also recommend the best material consistency and the best QCM model for your task.
At QuikSpray, we strive to ensure our clients get what they want. Our knowledgeable and friendly staff are always ready to answer your equipment-related questions. Plus, we will recommend the best machine for you.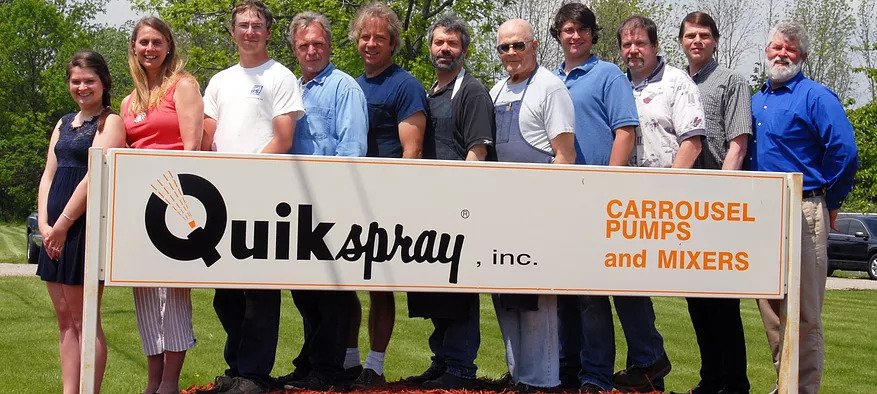 Buy A QuikSpray Continuous Mixer
Continuous mixers are meant to operate uninterrupted day and night. That's why you should go for reliability, durability, and safety. QuikSpray is a company that offers dependability, sturdiness, and more. We've been in business for over seven decades, and we strive to outdo ourselves with each product.
Contact us today for more information or to place an order.